26

Sep, 2022
Benefits of Information Security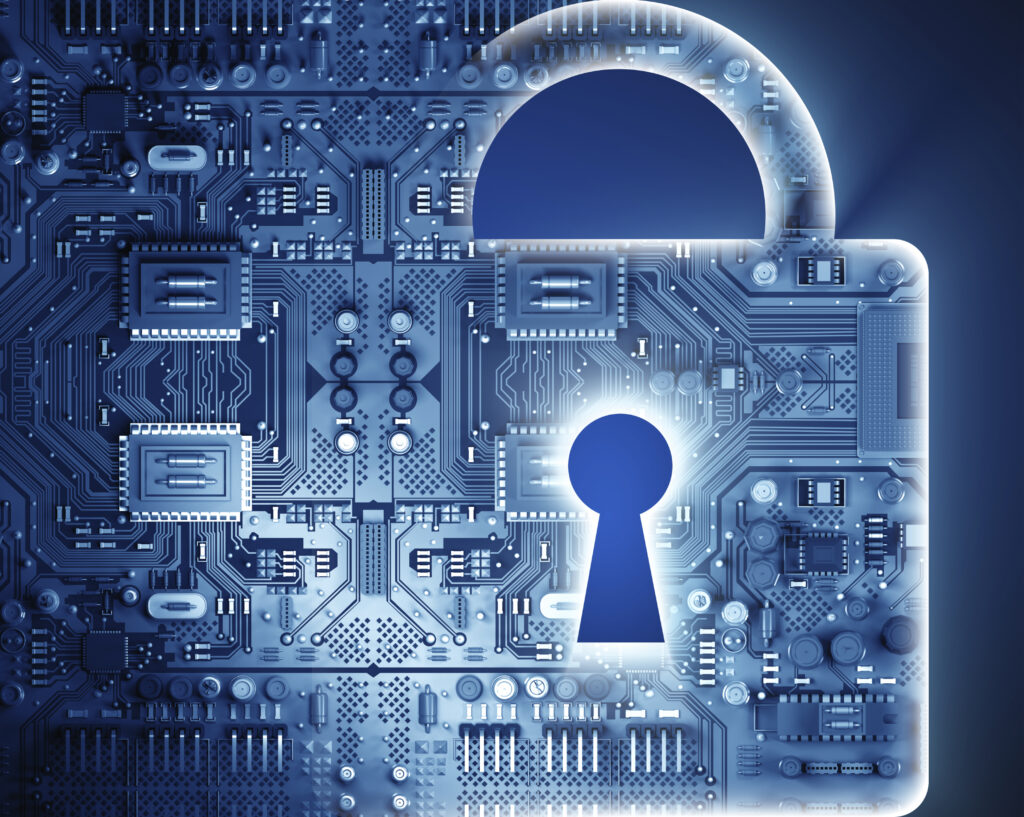 Information security is more critical now than ever before. With the recent controversies surrounding data leaks that have taken place across the globe, there has never been a more pressing time for businesses to take steps to protect their data. In this article, we'll explore some benefits of information security and some information about what's happening in cybersecurity.
Why you Need to be Concerned With Information Security
Information security is the process of protecting electronic information from unauthorized access, use, or disclosure. Organizations must be concerned with various threats that could potentially impact their data and systems to maintain an effective information security program.
Some of the most common threats to electronic information include:
Insiders who have access to sensitive data but may not have the proper permissions
Hackers who attempt to breach systems and steal sensitive data
Spammers who use unsolicited messages to spread malware or viruses
Extortionists who threaten companies with exposure of confidential information to extract payments
The benefits of having an effective information security program are numerous. Some of the most significant include:
Reduced risk of data theft and loss
Enhanced protection against malware and viruses
Reduced reliance on third-party vendors and systems
Improved efficiency and productivity due to reduced vulnerability to cyber attacks
The History of Information Security
Information security has been around for centuries, with the first computer networks dating back to the 1950s. Information security is essential because it protects data and information confidentiality, integrity, and availability. Information security is also necessary to maintain an efficient business operation.
There are many benefits of maintaining an effective information security program:
It can protect your company's assets from theft or damage.
An effective information security program can help protect your company's customers' data from unauthorized access.
A well-functioning information security program can help ensure that your employees are productive and safe while working with confidential data.
An effective information security program can keep your company out of legal trouble.
A well-functioned information security program can promote trust and faith in your company among customers and other businesses.
The Five Risks
Facing the risks of cybercrime is a daily reality for many businesses. Here are five key risks to consider when it comes to information security: 
Data loss. Cybercriminals can steal or corrupt your data, seriously harming your business. Protect your data by using robust security measures and keeping up with regular updates.
Business disruption. A cyberattack can cause significant damage to your business, including lost revenue and customer trust. Make sure you have robust security measures to prevent such an event from happening and quickly respond to any disruptions that occur.
Legal liability. You could be held liable if someone suffers damages due to a cyberattack. Ensure your business is fully protected from legal liability by implementing sound information security practices.
Risks to personnel. A cyberattack can also put your employees at risk, including those who handle sensitive data or operate systems on behalf of the business. Please ensure you have robust security measures in place to protect them from attack and that they are up-to-date on the latest safety precautions.
Reputation damage. A cyberattack can tarnish your reputation, mainly if it targets your brand. A public cyberattack can substantially impact your brand and the importance of your company, products, or services.
Benefits of Information Security
Information security can help protect your organization's data, technology, and assets from unauthorized access or theft. Here are some of the benefits of implementing good information security practices:
Protects data: Data security protects confidential information such as customer records, business secrets, and trade secrets. It can also protect data needed to run your business, such as financial information and employee data.
Protects technology: Good information security practices protect your organization's computer systems and networks from unauthorized access, use, or disclosure. In addition, they can help prevent cyberattacks in which malicious actors attempt to damage or destroy systems or steal sensitive information.
Protects assets: Security measures can help protect physical assets such as buildings and equipment from being damaged or destroyed by theft or vandalism. They can also help reduce the risk of fraud and other crimes by protecting valuable intellectual property (IP) and trade secrets.
Reduces costs: Implementing good information security practices can often reduce the costs associated with incidents that result in data loss, system downtime, or fraud losses. In addition, it can help avoid costly lawsuits arising from incidents that do not involve data loss but do involve reputation damage and other costs.
Enables compliance: Security can help organizations meet legal, regulatory, and contractual obligations. This is generally true of information security programs in any industry. Still, it is vital for financial institutions—such as banks, credit unions, and brokerages—that have a legal obligation to protect customer data and adhere to privacy laws.
Improves efficiency: Information security improves operational efficiency by reducing the time spent responding to incidents, onboarding new employees, or accommodating system downtime by minimizing disruption.
Increases employee productivity: Good information security practices enable organizations to work more efficiently and effectively by reducing wasted time and effort from system disruptions or malicious attacks.
Cyber Security Career
There are many reasons to pursue a career in information security, and cyber security is undoubtedly one of the most exciting and profitable options.
Cybersecurity professionals work in various capacities, from developing and implementing effective computer systems security measures to providing customer support for online security concerns. The field is increasing, and there are many opportunities for career growth.
The benefits of pursuing a career in information security include:
Competitive salary. Cybersecurity careers offer high salaries, especially if you have experience in a specialized area. The median annual wage for cyber security professionals was $86,030 in 2016, according to the Bureau of Labor Statistics (BLS).
Variety of career opportunities. Cybersecurity jobs range from development and management positions in government and industry to technical support roles. You can find the perfect position for your skills and interests by researching specific cybersecurity fields.
Good working conditions. Many cybersecurity jobs are highly technological, so you'll enjoy excellent working conditions. Job stability is also high due to the need for specialized skill sets and the relatively small number of job vacancies.
Ability to work remotely. Many cyber security jobs allow you to work remotely, which can help you accommodate your family's needs.
Career opportunities. Your career can take many paths, as cyber security has various areas to explore and grow. Whether you want to work in a governmental office or an industry leader, this field is growing and offers plenty of opportunities for advancement. The next time you look at an IT job advertisement, remember that cybersecurity jobs are nearly as good!
Conclusion
Information security is a topic that can be overwhelming for many people. However, there are some benefits to learning about and practicing good information security habits. By understanding the risks and taking steps to protect yourself, you can help ensure that your business remains safe and protected from potential damage. Thanks for reading!
Resource : https://www.linkedin.com/pulse/benefits-information-security-reverse-lookup-services/