28

Nov, 2022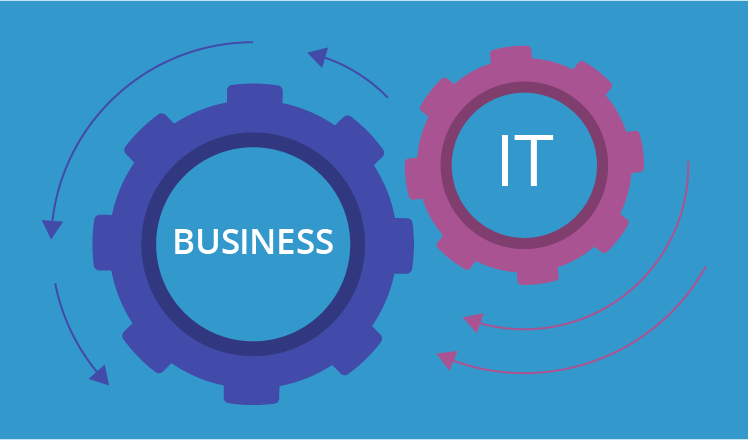 Business success is not a matter of luck. It is a matter of proper planning and execution.
With new technologies and trends coming out every day, companies are struggling to find ways to stay ahead of their competitors.
The key is to have an IT strategy that can help you not only survive, but thrive, in this ever-changing digital landscape.
A successful IT strategy is based on an understanding of the business needs and expectations, while failure can be attributed to lack of understanding or poor execution.
What Is An IT Strategy?
An IT strategy is a comprehensive plan that describes what an organisation wants its IT department to do, how it will do it, and why. It also includes a list of goals, which are concrete tasks, and objectives that should be accomplished by specific dates.
The objective of an IT strategy is to provide a framework for your business to use technology in order to achieve both your short-term and long-term goals.
A business can create an IT strategy by looking at their current environment, analysing the market, identifying their goals, and then creating strategies for how they will reach those goals through the use of technology.
An IT strategy should not be confused with business strategy; while they are both important and intertwine in terms of goals and objectives, they often take different paths in terms of usage. Your business strategy should consider the technological infrastructure that IT plans to develop, while IT strategy should integrate plans related to your overall operations.
What Is The Importance Of An IT Strategy?
The difference between success and failure is strategic planning.
IT strategy can be seen as one of the most important parts of a business. It is not only crucial for the success of any business, but it also impacts employee workflows, processes, day-to-day operations, customer service, and how well your employees are performing.
It is important to have an IT strategy in place as it helps you make decisions about what technology you should invest in, and where your company should focus its efforts.
Without an IT strategy, businesses will be at risk for not being able to compete effectively with their competitors.
Creating An IT Strategy For Success
In order to be successful, an IT strategy should state clear objectives and show how it can deliver on those objectives. It should also have a process that allows the company to measure progress and identify areas of improvement.
An IT strategy should also have a plan for managing change, which should include planning for future technology advancements, as well as anticipating potential problems. Flexibility is vital, as it allows for any issues or opportunities that may arise.
Key areas to be considered when creating an IT strategy:
Overall business vision
Core values
IT roadmap
Competitive advantage
Long-term adaptability
Continual monitoring
IT infrastructure
Budget
An IT strategy aims to answers questions like:
What are the key technologies we need for our business?
How will these technologies be used in the future?
What is our current IT infrastructure, and what does it look like?
How can we get the most out of our current resources?
How can we ensure that these technologies will provide value for our customers and shareholders?
There are always new advancements, hindrances, and trends in today's digital landscape. It will take some time to implement these changes into your IT strategy, so you may want to begin focusing on your adaptability earlier rather than later.
What To Avoid When Creating Your IT Strategy
One of the most important parts of your strategy is to avoid being caught up in the hype.
Some IT strategies can be so ambitious that they become difficult to implement. It's important to remember that your strategy should be realistic and achievable, not just a pipe dream.
Avoid these pitfalls:
Failing to include all stakeholders in the decision-making process and understanding their needs.
Not considering the full range of risks and threats that could arise when implementing new technology.
Not having a clear idea of the requirements of your business.
Not considering the needs of your customers.
Not having a clear idea of what you want to achieve with your IT strategy.
Creating a strategy that is too rigid or doesn't allow for flexibility.
Strategise With The IT Experts
With the help of a scalable, flexible IT strategy, companies can avoid business failure by ensuring they have a strong foundation and clear goals achievable through key technologies.
The IT specialists at Essential Tech can help you create an IT strategy that aligns with your future visions and business targets. They'll endeavour to understand your company from the inside out to help you find the right IT infrastructure that will help you grow and keep ahead of the competition.
Resource : https://www.essentialtech.com.au/blog/it-strategy-the-difference-between-business-success-and-failure